Grievance Redressal Cell
Guru Gobind Singh College Sanghera, constituted a 'Grievance Cell' to address the grievance of the students. Furthermore, it helps in maintaining a harmonious atmosphere in the educational premises. The grievances cell ensures to uphold the dignity of the students in the college campus. Primarily, the cell deals with the grievances from the students concerned with academic, financial or other matters related to sanitation, victimization, ragging etc. Grievance cell remains for all the hours for the students to register their concerned complaints. All the complaints are taken up by the Grievance Redressal Committee under the supervision of the Principal and find a fair and appropriate solution for their grievances. In spite of this, the suggestion/complaint boxes planted for the students. The grievances cell treats and handle the student's problem with sensitivity and confidentiality. On the other hand, students are stimulated to prompt their problems with grievance cell freely and frankly.
Grievance Redressal Committee
• Prof Tara Singh
• Dr. Raminderpal Kaur
• Prof. Gurpreet Kaur(Comp. Sci)
• Dr. Bhupinder Singh
Academic Council & Discipline Committee
The Academic Council is active in ensuring the smooth running of the academic affairs of the college, Admissions, Timetable scheduling, conducting home examinations sharing new teaching methods with teachers and maintain discipline in the college are its important functions. Apart from this it is also the jurisdiction of the council to formulate and mobilize the programs from time to time for the multi-faceted development of the students. The Academic Council plays an important role in the advancement of the college through the integration of academic and co-curricular activities. The committee acts constructively as an ally of the college administration in formulating and enforcing the rules for maintaining discipline in the college.
Members of Academic Council and Discipline Committee:
1. Dr. Sarbjit Singh Kular, Principal
2. Dr. RaminderPal Kaur
3. Asst. Prof. Ranveer Vrinder Singh
4. Asst. Prof. Kuldeep Singh
5. Asst. Prof. Sunpinder Kaur
6. Asst. Prof. Varinderjeet Kaur
Anti-Ragging Committee
Anti-Ragging Committee is constituted in this college to prevent ragging measures to take anti ragging measures as per the guidelines issued by the supreme court of India and UGC. Members of the committee are as follow:
1. Dr. Sarbjit Singh Kular
2. Prof. Tara Singh Sanghera
3. Prof. Hardeep Kaur
4. Prof. Baljit Singh
5. Prof. Rajni Gupta
Our Anti-Ragging squad after their serious glimpse on the nature and gravity of the guilt, following punishment, namely:

• Withholding /withdrawing scholarship or other benefits
• Withholding result
• Expulsion from the college
• Cancellation of admission
• Suspension from attending classes

The junior students are here by instructor by the anti ragging squad that they should not respond to the calls from the seniors, should not participate in any kind of party anywhere inside/outside the campus even if ordered by the seniors and that they have nothing to fear as the institution care for them.
Our prestigious institute ragging free all the stabs was possible for the huge support of faculty members and students.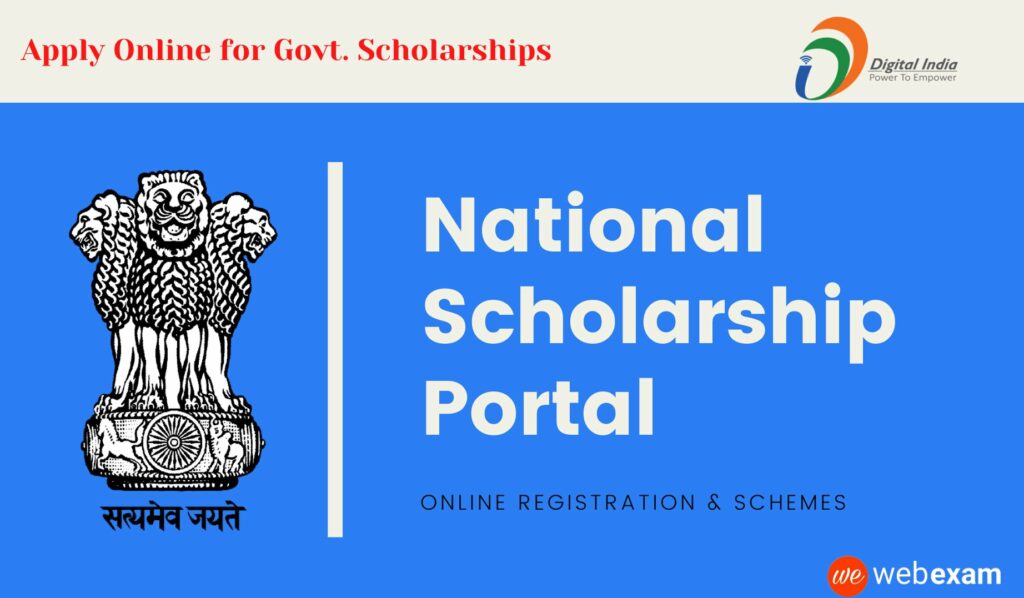 National Scholarship
The term refers to a wide array of scholarships which are open for Indian nationals studying in India only. Both government departments and private organizations offer a large number of scholarships for students pursuing different levels of education across the nation. However, the Government of India makes the major contribution in this segment. No matter which caste, creed, category or gender you belong to, there is a national scholarship available for you to fulfill your academic requirements.
In fact, the government hosts a distinctive portal with the name of National Scholarship Portal that enlists all the national as well as state level scholarships for the students studying within India.
As per above mentioned our Institute Guru Gobind Singh College Sanghera ready to cope with these scheme. Our college fulfills all the eligibility criteria and motivates the students to take as many benefits the students can take from these schemes.

National Scholarship Portal || Punjab Scholarship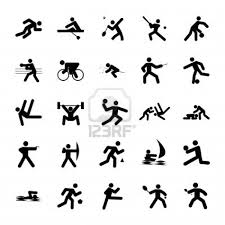 Youth Club
Nourishment of the youth in the higher education is crucial part of the co-curriculum activities to offer unique platform. Youth Club Coordinator plays a vital role to spearhead the youth in the desired direction to indulge the students in the numerous personality, national character development oriented activities in collaboration with the Youth Services Department of Punjab. Youth Club twist the fresher and entry level students into the various activities to enact the impression of importance of the youth club. Therefore, youth club facilitate the platform for the students to get engaged with the cultural, management and other co-curricular activities. Institute believes that young minds to be engaged in the co-curricular activities besides the academic so that the young talent should come forward to positively serve the society and nation.
Prof. Tara Singh
Youth Coordinator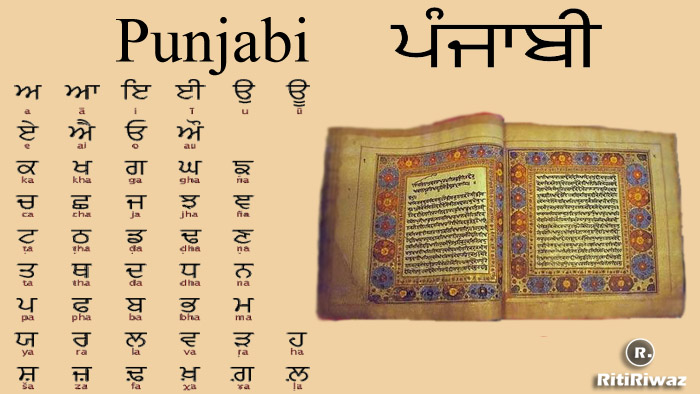 ਪੰਜਾਬੀ ਸਾਹਿਤ ਸਭਾ
ਪੰਜਾਬੀ ਸਾਹਿਤ ਸਭਾ ਪੰਜਾਬੀ ਵਿਭਾਗ ਵਲੋਂ ਪੰਜਾਬੀ ਭਾਸ਼ਾ, ਸਾਹਿਤ, ਸਭਿਆਚਾਰ ਅਤੇ ਲੋਕਧਾਰਾ ਦੀ ਨਿਗਰ ਵਾਕਫੀਅਤ ਲਈ ਪਹਿਲਾਂ ਤੋਂ ਹੀ ਗਠਿਤ ਪੰਜਾਬੀ ਸਾਹਿਤ ਸਭਾ ਨੂੰ ਨਵਿਆਉਣ ਦੇ ਪ੍ਰਯਤਨਾਂ ਵਿਚੋਂ ਮੌਜੂਦਾ ਸਮੇਂ ਦੀ ਪੰਜਾਬੀ ਸਾਹਿਤ ਸਭਾ ਹੋਂਦ ਵਿਚ ਆਈ ਹੈ। ਇਸ ਸਭਾ ਵਿਚ ਪੰਜਾਬੀ ਭਾਸ਼ਾ ਅਤੇ ਸਾਹਿਤਕ ਭਾਵਾਂ ਨਾਲ ਜੁੜੇ, ਪੰਜਾਬੀ ਵਿਸ਼ੇ ਵਿਚ ਮੁਹਾਰਤ ਹਾਸਲ ਅਧਿਆਪਕਾਂ ਅਤੇ ਵਿਦਿਆਰਥੀਆਂ ਨੂੰ ਸ਼ੁਮਾਰ ਕੀਤਾ ਗਿਆ ਹੈ। ਇਹ ਸਭਾ ਪੰਜਾਬੀ ਭਾਸ਼ਾ ਦੇ ਹਾਸ਼ੀਆਕ੍ਰਿਤ ਹੋ ਜਾਣ ਦੇ ਤੌਖ਼ਲੇ ਨੂੰ ਨਾ ਕੇਵਲ ਨਿਕਾਰਦੀ ਹੈ ਸਗੋਂ ਪੰਜਾਬੀ ਭਾਸ਼ਾ ਲਈ ਨਵੇਂ ਦਿਸਹੱਦੇ ਅਤੇ ਸਰੋਕਾਰਾਂ ਨਾਲ ਉੱਭਰਦੀਆਂ ਕਲਮਾਂ ਦੀ ਵਾਕਫੀ ਵੀ ਕਰਾਵਾਉਂਦੀ ਹੈ। ਸਭਾ ਦਾ ਮੁੱਖ ਮੰਤਵ ਪੰਜਾਬੀ ਭਾਸ਼ਾ ਦੇ ਉੱਘੇ ਲੇਖਕਾਂ, ਕਹਾਣੀਕਾਰਾਂ, ਕਵੀਸ਼ਰਾਂ, ਕਵੀਆਂ ਆਦਿ ਨਾਲ ਵਿਦਿਆਰਥੀਆਂ ਨੂੰ ਰੂ-ਬ-ਰੂ ਕਰਵਾਉਣ ਦੇ ਨਾਲ-ਨਾਲ ਭਾਸ਼ਾਈ ਵਿਕਾਸ ਵਿਚ ਯੋਗਦਾਨ ਪਾਉਣਾ ਵੀ ਹੈ। ਪੋਸਟ-ਗ੍ਰੈਜੂਏਟ ਵਿਭਾਗ ਦੇ ਵਿਦਿਆਰਥੀ ਪੰਜਾਬੀ ਸਾਹਿਤ ਦੇ ਬਹੁਪੱਖੀ ਅਤੇ ਬਹੁਮੁਖੀ ਸਰੋਕਾਰਾਂ ਦੇ ਵਾਕਫ਼ ਹੁੰਦੇ ਹਨ, ਸਭਾ ਰਾਹੀਂ ਇਕੋ ਵਿਚਾਰਧਾਰਾ ਦੇ ਹਾਣੀ ਜਦੋਂ ਇਕ ਮੰਚ 'ਤੇ ਇਕੱਤਰ ਹੁੰਦੇ ਹਨ, ਤਾਂ ਨਵਾਂ ਸਿਰਜਣ ਦੀ ਸ਼ਕਤੀ ਤੇ ਸਮਰੱਥਾ ਵਧਦੀ ਹੈ। ਪੰਜਾਬੀ ਸਾਹਿਤ ਸਭਾ ਦੀ ਇਹ ਅਹਿਮ ਪ੍ਰਾਪਤੀ ਕਹੀ ਜਾ ਸਕਦੀ ਹੈ ਕਿ ਉੱਘੇ ਕਵੀਸ਼ਰ ਪ੍ਰੋ. ਮਿੱਠੂ ਪਾਠਕ, ਰਮਨ ਧੀਮਾਨ (ਪੰਜਾਬੀ ਕਵੀ) ਅਤੇ ਪ੍ਰੋ. ਜਗਜੀਤ ਸਿੰਘ (ਕਹਾਣੀਕਾਰ) ਇਸੇ ਸਭਾ ਦੇ ਮੰਚ ਤੋਂ ਉੱਭਰੇ ਹਨ।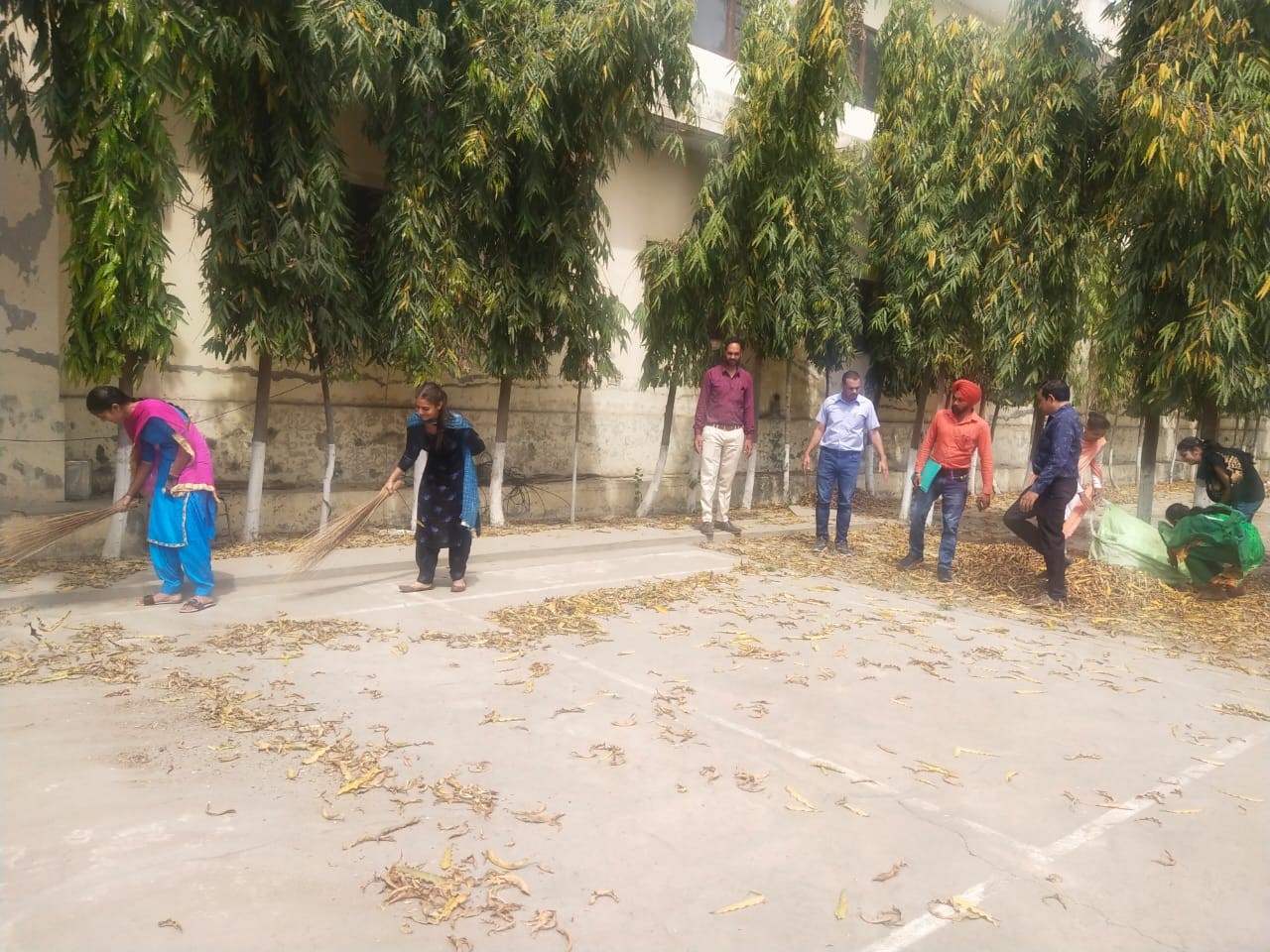 Eco Club
An Eco club which has given 'Dhart Suhavi' name has been set up to make the organization and its surrounding green and beautiful. Apart from the teachers, the committee of 31 students was also constituted. The main purpose of this club is to save water, land and wildlife. Because the college is far away from the urban area and 72% of the college campus is green, the team has a contribution to save it. The use of plastic in the college campus is strictly prohibited. The one who frightens/ harass birds and animals are fined. Special efforts to save water and use of rain water for agriculture purpose is one of the important activities of the club. Instead of burning the waste, it is properly managed in collaboration with the Municipal Council, Barnala and compost is also prepared from the leaves which are used for weeding.
Members of Eco Club:
1. Dr. RaminderPal Kaur
2. Asst. Prof. Ranveer Vrinder Singh
3. Asst. Prof. Kuldeep Singh
4. Asst. Prof. Mandeep Kaur